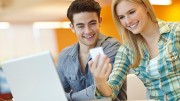 Session will demonstrate how University of Cambridge mobilized and re-skinned their Student Self-Service software applications.
San Ramon, CA, December 4, 2015 (Newswire.com) - GreyHeller, the global leader in Mobile and Security technology, is pleased to announce that its customer – University of Cambridge – will lead a session at the UK Oracle User Group Apps: 15 conference in Birmingham, England on Wednesday, December 9, 2015.
Neil King, Student Systems Manager, will present an overview of the journey Cambridge went through from their initial institutional goals for the project, the approach they took and their students' requirements.
The session will include a live demonstration of Cambridge's mobilized and re-skinned Student Self-Service application which was accomplished using GreyHeller's software product - PeopleMobile®.
The PeopleMobile® based offering was an instant success with students.
Larry Grey, GreyHeller Co-Founder, will co-lead the session. According to Larry, "University of Cambridge was one of our first mobile customers. They have done amazing things with their Student Self-Service use cases. In fact, their mobilized and re-skinned application could be a model for other institutions."
Larry will be available at the UKOUG conference to meet with anyone who wants to learn more about GreyHeller's PeopleMobile®. To schedule an appointment, please email Larry at: info@greyheller.com.
Session Information
Evolving User Experience by Embracing Mobile
Presenter: Neil King
Date:  09/12/2015; Time: 13:10 
#UKOUG
Share: